Want To Treat Your Cat?
 FOR A LIMITED-TIME: BUY ONE GET ONE FREE! 
Warning! Beware of false advertisements for this product. Amazingly Cat is the ONLY producer and seller of the MOVING Fish Toy For Cats!  
 The FIRST Fish Kicker That Moves On Its Own! (Patent Pending)
 Easy USB Recharging - NO More Wasting Batteries!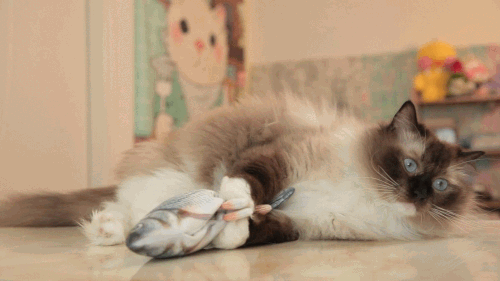 Motion Detecting Motor Inside - Kicks Just Like a REAL Fish When Touched. Stops Itself When Left Alone!

 XL in Size  - Length: 11 inches (30 cm).
 Refillable Catnip Pouch - Cat Safe Velcro Pocket is Easy to Refill with Catnip Over and Over Again!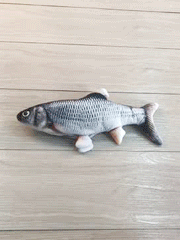 ON/OFF Button Inside The Velcro Pocket.
 Cats LOVE it & it's Super FUN For ALL the Family Members Because of it's Funny Tail Movements! 
 You Can Now Be One of the FIRST to have this Unique Cat Toy!